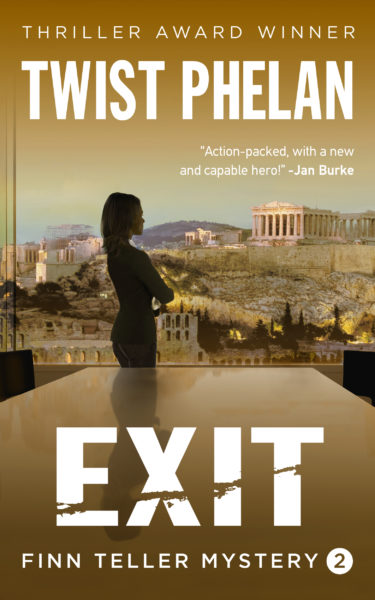 In EXIT, the second entry in the Finn Teller Corporate Spy series, Greece means sun, sand, spanakopita...and spy craft.
About the Book
Greece's Prime Minister desperately needs Finn's help. A loved one has been kidnapped and Finn is tapped to make the ransom delivery.
Someone Finn thought lost to her interferes and the victim-for-cash exchange is botched, raising the stakes beyond saving a life to ensuring the security of the entire Mediterranean. Only by forging an unlikely alliance can Finn neutralize the global threat and bring the victim home.
"Action-packed, with a new and capable hero!" –Jan Burke (Edgar Award-winning and NYT-bestselling author)